Protect Roll On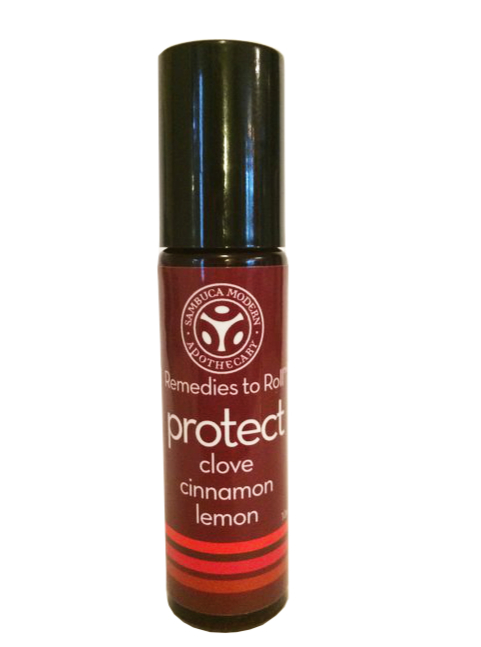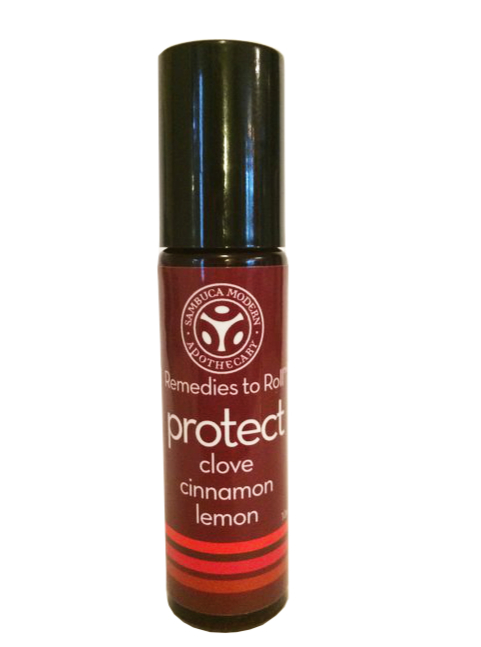 Protect Roll On
Pure essential oil blend in an organic jojoba oil base (10 ml each).
Protect...is blended from clove, cinnamon, lemon, eucalyptus and rosemary. Protect supports a healthy immune system, helps inhibit the spread of germs and guards against environmental and seasonal stresses.
Use: Apply to pulse points of choice and breathe deeply for a mood boost anytime.
This essential oil blend was created based on research into the protective concoction used by thieves during the Black Plague. It is highly antibacterial, antiviral and anti-infectious. The roll on is perfect for use on pulse points when traveling, feeling under the weather, and as a preventative during seasonal changes.